So, the first one that was ordered was too large (looked like the poor kid had a colander on his head) but the second one is here, and it is wonderful. Here he is, grinning away (as usual):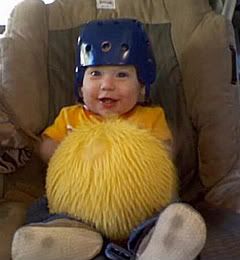 A good thing, too, as he's started to crawl AND to cruise from person to person as if he's in any way allowed to be mobile. Seriously, the thought of him clanging that HUGE soft spot into anything sharp or hard, or of Rorysaurus catching him with a sharp elbow or toy...anyway, the helmet is wonderful.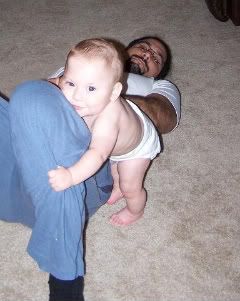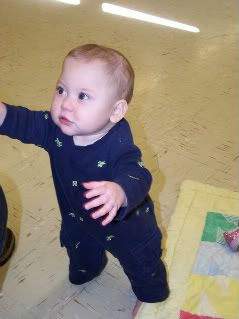 He's also got FIVE teeth and is cutting a sixth, so he's been grumpy and tired and nursing ALL THE TIME, but he's still loving and cuddly, just very, very needy.