I wanted to say thank you to those who donated the Wheelchair to Needlenoggin. I'd had to buy one on Ebay, and it wasn't really working out for him, so the joy we all experienced when he got into a comfortable wheelchair that he could maneuver around the house for the first time was wonderful. We've got a little bit of wheel-work to do on it, but he's mobile! Thank you.
Here are pictures of the chair I got as well as the one so kindly donated. We couldn't be more grateful:
Needlenoggin, Rorysaurus, and St. PJ the Firefighter (with Rorysaurus's fire-guys valentine):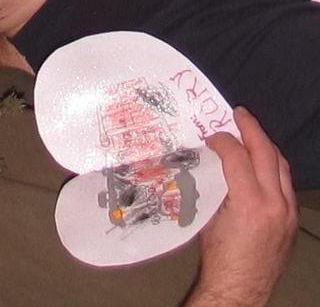 Here he is about to take Dingo out: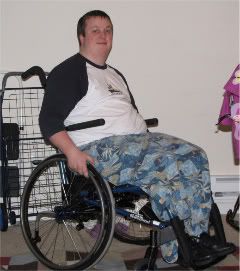 Thank you so much to everyone who helped to get him new wheels. You guys are wonderful!